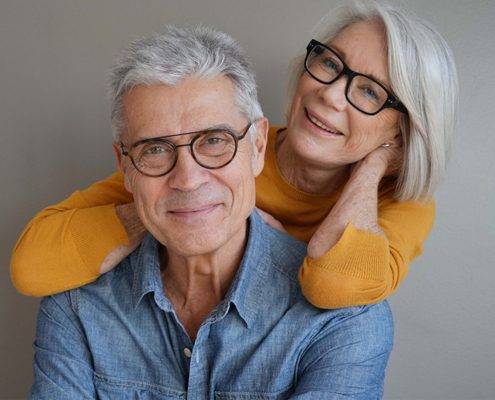 Are you or a loved one considering whether home is still the best place to live? It can be helpful to approach the decision by comparing your needs and where they'll be better met – at home vs an assisted living community.
If you haven't yet familiarized yourself with the benefits of assisted living, you might be surprised at how well it can support the lifestyle that you desire. But review the following tips to help you determine which option could be best.
What features are needed for aging well?
As you grow older, your physical needs may change but to age successfully, you'll not only want to think about your home's design but the additional elements that contribute to a fulfilling life. Here are 5 considerations:
A safe and comfortable place to live
The ability to participate in activities
Enjoying social opportunities to foster relationships
Eating a healthy diet
Access to transportation
Comparing your home vs assisted living
Using the above factors, evaluate how both your home and assisted living measure up to meet your needs.
1. A safe and comfortable place to live
Your home: Safety is a priority no matter your age but where would your current home rank? The typical house was not designed for aging so it might require renovation.
Would you need to navigate interior stairs or exterior steps to enter and exit?
Are your doorways and hallways narrow? Could they accommodate any assistive walking equipment?
Are you able to keep up with your home's maintenance?
Would your home require extensive remodeling if your health were to change in the future?
If you need personal assistance with daily living tasks, is there a family member or outside service that could come into the home?
Assisted living: One of the benefits of assisted living is that you'll still have your own residence and the privacy you want. But one big difference is that your new home is designed specifically to make aging-in-place easier. Other advantages include:
There's no need for renovations.
You'll have easy access to the common areas.
You'll enjoy peace of mind knowing that someone is there if needed.
You'll be living in a secured community.
Assistance is provided with the daily tasks of living.
2. The ability to participate in activities
Your home: The key to good health is to keep moving. Are you able to get exercise, challenge your mental sharpness and have some fun while you're doing both?
What opportunities for fitness do you have now?
Can you attend functions and be as socially active as you'd like?
If it's becoming more difficult to socialize, do you find yourself staying at home more?
Assisted living: The hardest part may be trying to choose from all the options offered.
Communities plan a monthly calendar of events.
Activities range from fun, inspiring and educational.
Opportunities are also offered to get your cognitive muscles in shape.
No travel necessary to access activities. All you need to do is walk out your front door.
3. Enjoying social opportunities to foster relationships
Your home: We need social interaction but as we grow older it can be harder to come by.
Have you lost or no longer see family members or friends as much as you used to?
Is it harder to get out and interact with others?
Are you able to be active in your community?
Are you finding it more difficult to meet and make friends?
Assisted living: Making friends is practically guaranteed when your home is in an assisted living community.
You'll find much in common with your neighbors and other residents as you share common experiences.
The planned activities and common areas provide a natural and comfortable way to meet new people.
As you share social events or daily life with other residents, you will likely discover your new best friends before you know it.
4. Eating a healthy diet
Your home: If you're like many seniors, it may be hard to find the energy to cook. But even though your appetite may have decreased, your body and brain's need for the right nutrition hasn't.
Are you becoming tired of planning meals, shopping for ingredients and then cooking and cleaning up?
Is it becoming harder to motivate yourself to eat healthy?
Are you substituting snack foods for meals or skipping a meal all together?
Assisted living: Although it's understandable that you're ready to hang up the apron, this is not the time to stop eating healthy. And if you haven't been, the good news is that it's never too late to start.
Communities understand the dietary needs of seniors.
Dining programs can accommodate any special requirements.
Communities know how to make the menu choices appeal to all of your senses, including of course, being delicious.
5. Access to transportation
Your home: Driving can become more of a challenge as we grow older but we still need to go places.
Do you have the skills and reaction times to drive safely?
Are you comfortable driving or are you ready to stop?
Are there other options for mass transportation or rides?
No longer having transportation can lead to social isolation.
 Assisted living: Most communities provide scheduled transportation.
You won't need to worry about missing out on medical appointments, entertainment or shopping.
It can be a relief to leave the driving to someone else and just enjoy the ride.
Communities that plan off-site trips to a social or cultural event typically provide transportation to and from as well.
Seaside Hallandale Beach Senior Living 
At Seaside Hallandale Beach Senior Living, we offer assistance and so much more. You'll enjoy the resort-style ambiance of your new home, located between Golden Isles and Golden Beach. And you'll find all the advantages to help you live life to the fullest. We're a pet friendly community and our services and amenities include:
A monthly social calendar of activities
Beautiful common spaces to socialize
Weekly housekeeping
A spacious courtyard
An outdoor pool with covered patio
Personalized fitness and wellness programs
Scheduled transportation
Easy and safe access to the beach
We hope you'll call to find out more about making your home in our 100% renovated assisted living community.
If you have any questions about Seaside Hallandale Beach Senior Living or how to make this the location for your new home, please contact one of our advisors at 954-607-1000.

Click here to download the brochure: https://seaside.ac-page.com/dab-seaside-lp