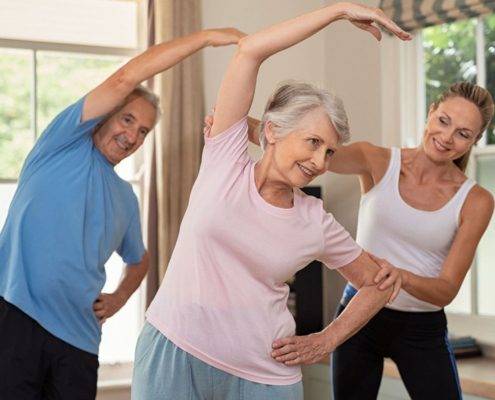 Older adults who are in the market for their ideal assisted living community will likely look for options that provide more than their basic needs. Because they've worked so hard during their lifetime, they should get to enjoy the best years to come. Our older loved ones are ready for the kind of lifestyle that offers convenience and comfort, along with luxury and quality. And while there are plenty of options, not all senior living communities are the same. Here are just a few of the top amenities to keep an eye out for. 
Dining choices
Nearly every senior living community features a sit-down dining room for residents' meals. For variety and convenience, many offer other options, including casual cafes, coffee bars, private dining rooms for special occasions, and the option for in-room dining. Meal options are equally important; the menu should be varied, nutritious, and appetizing, and the staff should be accommodating of special requests like special dietary requirements and kosher options. 
Places for pampering 
The convenience of an on-site beauty salon and barbershop is a true luxury in a senior living community. There is a lot to be said for being able to walk from their residence to their hair and manicure appointments without the need for getting in a car, finding a parking spot, and being out in the heat and the rain.
Assisted living health and wellness facilities 
One of the most important parts of staying healthy as an older adult ages is physical exercise. It's essential to choose a senior living community that will offer our loved ones many opportunities to stay healthy. Swimming pools, fitness centers and staff, and group exercise classes are some of the best amenities that seniors can take advantage of to maintain or improve their physical health. Some communities offer walking paths, access to public beaches, and more for their residents to enjoy while exercising outdoors. 
Space for socializing in assisted living
The ideal community will have various common areas where residents can get together and share their stories, lives, and experiences. Pubs, lounges, and outdoor patios, are great amenities to help accommodate groups and friends for all kinds of gatherings. Check whether the community you're considering offers different spaces for your loved ones to enjoy the company of their friends and family while creating the opportunity to meet other seniors. 
Finding the right assisted living community for our older loved ones takes some effort, but through thorough research, knowing what amenities are out there, and touring the communities for yourself, you can find the perfect fit. To get more details on finding the most extraordinary features in assisted living, be sure to visit our website.

Click here to download the brochure: https://seaside.ac-page.com/dab-seaside-lp