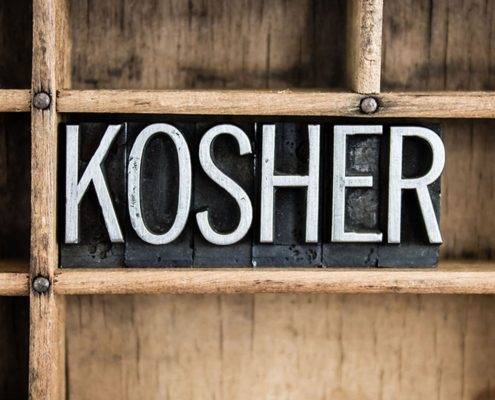 Individuals needing help with some of the activities of daily living, such as dressing, bathing, grooming, or preparing meals, can still live an independent life. And if assisted living is where that help is provided, there are additional benefits to discover.
A few of the other advantages you'll find include private apartments, delicious menu options, new friendships, and scheduled activities.
But for some older adults, even more important might be knowing that they can continue to embrace their spiritual beliefs and honor their culture.
Religion and assisted living
If this is an important part of your life, you'll want to discover a community where this will be respected. Moving to assisted living is about enriching your life. Your traditions, rituals, and beliefs are a large part of your identity.
You'll want this to be acknowledged, as well as being able to celebrate the religious holidays and traditions in your new home. When you visit different communities, make sure you ask how they might support your faith practices.
Keeping ORB Kosher in assisted living
What is Kosher dining?
Kosher food or cooking is not a style of cuisine but can be any type of food if it's prepared in accordance with Jewish law. This means the food has been inspected and certified by a rabbi that the ingredients, as well as where and how it was prepared, meet the dietary laws of the Jewish faith.
Jewish dietary laws are specific about the type of foods that can be eaten, as well as how it's prepared, processed, and inspected if it is to be considered kosher. Understanding the difference between Kosher and Kosher-style is also an important distinction. Kosher is based on the prohibition of certain foods but kosher-style foods may contain ingredients that are considered kosher but haven't been certified.
Jewish individuals who wish to keep kosher in assisted living will want to inquire about this practice at the communities they are considering. You might want to ask if there is a special kosher kitchen that is used only to cook and store kosher foods. 
Other questions might include whether they oversee the kosher basics of cooking, monitoring outside food brought into the community and what steps they take to keep the food kosher.   
Seaside Hallandale Beach Assisted Living and ORB Kosher-style dining
If you are interested in all the benefits that assisted living can offer and wish to keep a Kosher-style diet, you'll be happy to know that Seaside Hallandale Beach makes this possible. All meals are prepared in our kosher kitchen and we use strictly kosher meat and chicken.
For example, our meat and chicken are kosher-certified and we use only certified kosher ingredients. We also keep dairy, meat, and their designated utensils separate from each other.
As our kitchen doesn't include onsite supervision by a supervisor-inspector, representing a kosher certification agency or a local rabbi, we offer what is referred to as kosher-style dining.
But our meals are made with strictly certified Kosher ingredients. And as milk products are not allowed to be consumed with meat and cannot be mixed, we also keep all of our dairy and meat foods completely separate.
If you decide to make your home at Seaside Hallandale Beach, an example of one of our meals would be our delicious Friday night dinner, Shabbat Eve. Sit down with your friends and enjoy roast chicken, brisket and vegetables, soup and salad, noodle or potato kugel, freshly baked challah, and a sweet course.
And for Saturday morning breakfast? You'll enjoy our kosher-style variety of dairy foods such as blintzes, bagels with cream cheese, smoked salmon, tuna salad, egg salad, and fruit compote.
Other benefits at Seaside Hallandale Beach Assisted Living
There are many reasons that people choose to make an assisted living community their home. Most individuals are looking for a little help with the tasks of daily living but still want to live as independently as possible.
It's easy to do both at Seaside Hallandale Beach, as you'll have the assistance you need, including dressing, grooming, or medication management while living in your private apartment. 
You can enjoy the delicious kosher-style dining. And the choices of how to spend the day will all be up to you. But you'll have many opportunities to meet and make new friends with all of our planned activities and social events.
We understand that our community will truly be your home. We're here to support your most cherished beliefs, customs, and traditions, as a meaningful part of your life.
If you or your family is considering making assisted living home, we hope you will consider Seaside Hallandale Beach. We are here to offer a helping hand to provide the needed services and to enrich the quality of your life and independence.
Here are a few of the services and amenities you'll find available in our pet-friendly community:
A monthly social calendar of activities

Beautiful common spaces to socialize

Weekly housekeeping

A spacious courtyard

An outdoor pool with a covered patio

Personalized fitness and wellness programs

Scheduled transportation

Easy and safe access to the beach
If you have any questions about assisted living or Seaside Hallandale Beach Senior Living, please contact us at 954-607-1000 or download our brochure.

https://seasidehallandalebeach.com/wp-content/uploads/2021/03/Seaside-Kosher.jpg
970
1200
seasidehb
https://seasidehallandalebeach.com/wp-content/uploads/2021/12/logo.png
seasidehb
2021-04-20 16:15:13
2022-05-11 14:47:41
Yes, You Can Keep ORB Kosher in Assisted Living